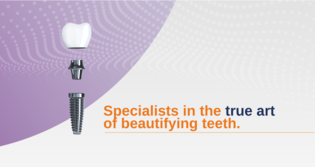 OUR PRODUCTS
Full Zirconia (Bruxzir)
Inlay/ Onlay in Zirconia
IPS – E.Max
Inlay/ Onlay in E.Max
PFM
Implants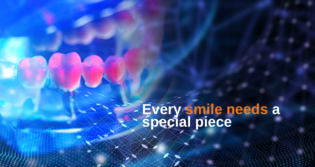 IMPLANTS
​The zirconia custom abutments are CAD
designed and positioned for ideal case
planning and final results.
Choose from cemented or
screw-retained design options.
Evolution Dental Studio has serviced the dental industry for over 30 years. We are a family owned/ operated dental studio that has kept true to its roots producing the highest crown bridges, veneers, inlays/ onlays, implants, and all-ceramic restorations. Currently, we are serving Dade, Broward, Monroe, and Palm Beach counties using the best reconstructive technology.
Our technicians fabricate all prostheses to ensure quality control. In addition to striving for excellence and affordable pricing, we use materials made in the U.S.A. and Europe. We are committed to creating functional and beautiful products along with professional customer service.
We consider Evolution to be an extension of our customers; dental offices. Therefore, we can accomplish much more because we work closely with our customers maintaining open lines of communication. We truly take pride in our professional customer service, exceptional products, and strong work ethic.

That simple!