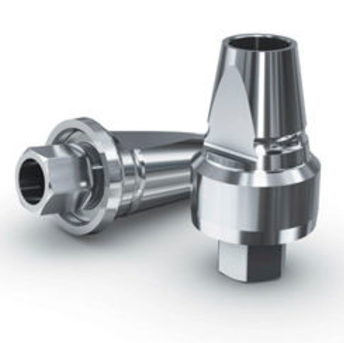 Our titanium custom abutments are digitally designed for optimum emergence profile, angulation, and positioning. Also are a cost-effective and increasingly popular means of optimizing soft-tissue contours and margins for implant restorations. Due to their strength and the precise fit afforded by patient-specific CAD/CAM design, titanium custom abutments are commonly used in all regions of the mouth. However, in some instances, the gray color can show through the soft tissue or crown. Gold-tone titanium custom abutments are more easily masked, making them an advantageous option for anterior cases and for patients with thin-tissue biotypes.
The zirconia custom abutments are CAD designed and positioned for ideal case planning and final results. Choose from cemented or screw-retained design options.
Zirconia implant abutments have proven to be a good alternative to titanium and allow for improved gingival appearance.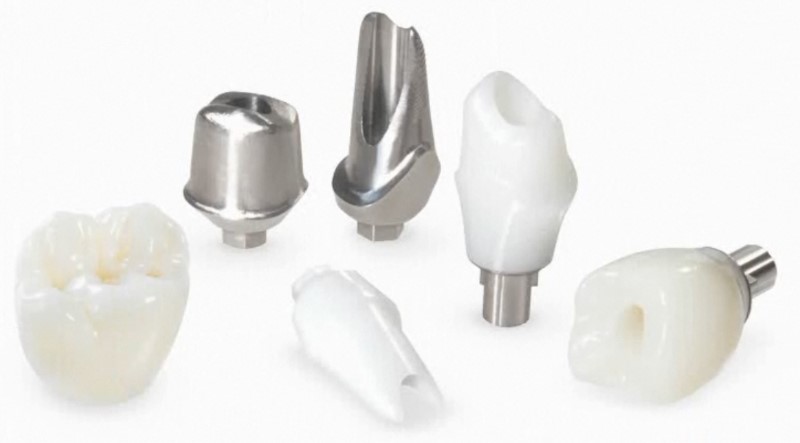 Screw-Retained Abutments provide a wide range of prosthetic options for fixed edentulous and screw-retained restorations. A sleek profile designed for optimal tissue management, various angulations and gingival heights offer the flexibility to provide an individual solution for edentulous patients.
We work with the best brands